What our customers have to say.
"It's the best computer I've had. It works perfectly every day."
Greg Capra
President and CEO
MasterTrader.com
"I have the highest confidence in my market analysis because I'm using the best technology in the market, Falcon Trading Computers."
Todd Gordon
CNBC Money in Motion & Fast Money

Black Friday & Cyber-Monday Sale!!!
$100 off any F-Series Laptop Order placed before December 1st.
Use Discount Code "BF2020" at checkout
Our offices will be closed from Nov. 25th to Nov. 29th for Thanksgiving
The World's Largest Manufacturer of Trading Computers
Shipping to Canada?
We warranty all Canadian customer the same as US customers. Typical shipping costs are:
Computer only (more than $1,990 total): $89
Computer only (less than $1,990 total): $119
6 Monitor stand only: $99
6 Monitor stand + $2000 computer: $112
4x24" Monitor complete package: $187
6x24" Monitor complete package: $199
Canada taxes not included;
Complete package includes Computer, Monitors, Stand (to hold all monitors), Keyboard, Mouse, & Speakers
Trading Technology Partners
Testimonial
"As a full-time professional with over 30 years in the investment business, I know the importance of having the right tools. Falcon computers provide the kind of exceptional BRUTE power that is required to maintain our position as a top-ranked trading system design firm. The difference between these computers and typical discount store models are like the difference between a YUGO and a CORVETTE; Falcon is the best trading computer!"
Joe Krutsinger, CTA
Professional Trader
Author & speaker on trading

Falcon Trading Systems on
"The Economic Report"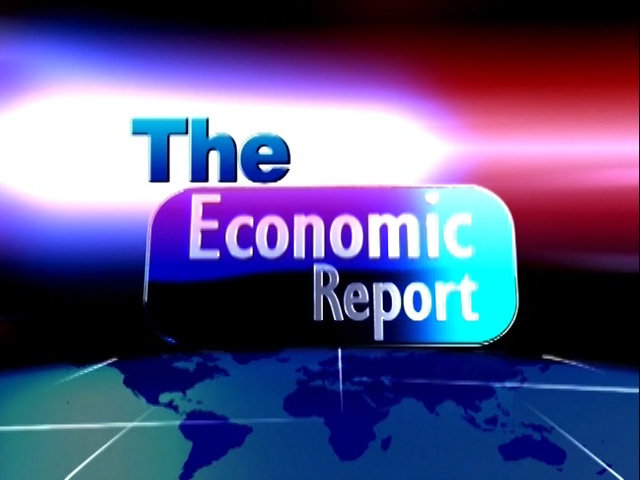 Falcon Trading Computers - Company News
February 2019: Simpler Trading orders another Falcon computer
January 2019: NeuroStreet orders a Falcon computers
December 2018: The new 9th generation Intel processors are at Falcon!
November 2018: Belmont Group orders their 12th Falcon
October 2018: Beach Point Capital orders their 10th Falcon
September 2018: DayTrader Canada orders 4 more Falcon computers
August 2018: Introduction of the F-1 Silverline
July 2018: Our thanks to Bruce K for buying his 6th Falcon
June 2018: John F. Carter orders the new F-1 Blue Max trading computer
May 2018: Introduction of the new F-1 Blue Max trading computer
April 2018: Scott L, one of our original customers, orders again
March 2018: Geosol Capital hedge fund buys another Falcon
February 2018: Genesis Health Care buys their 18th Falcon
January 2018: Sales to return customers hit 65% for the first time
Trading Computers - Side by Side Comparison
Best Value
F-10 Laptop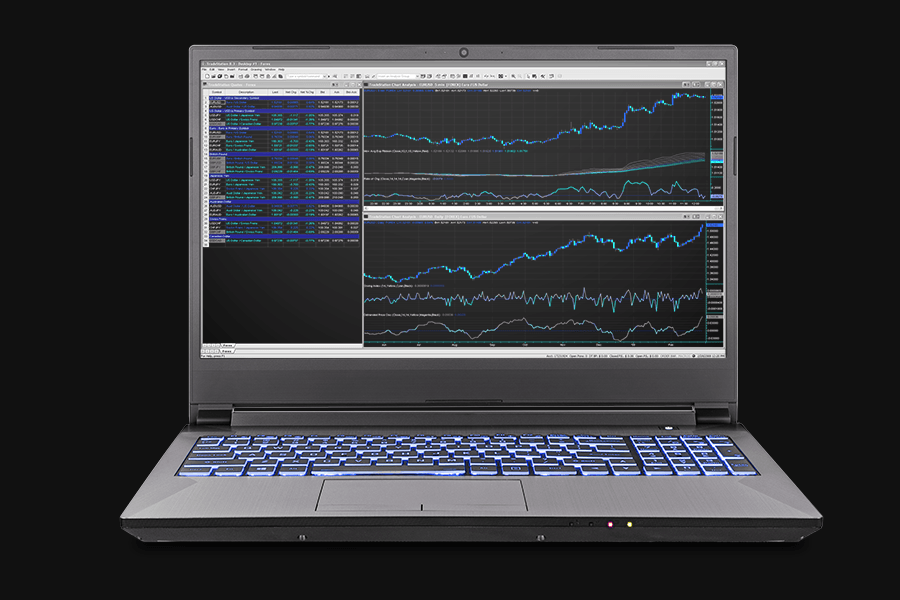 15.6" or 17.3" Full HD Display
2.6GHz Idle, 5.0GHz Turbo
Maximum of 32GB RAM
Fast Solid State Drive
Multi-monitor and 4K support
NVIDIA® GeForce™ GTX 1650
Full color illuminated keyboard
The F-10 is streamlined and lightweight for a trading laptop. At 5lbs and only 1-inch thick its easy to pick up and take with you. Powerful and ready to go for trading.
Price: $1,749
Discounts: -$100
Credit Card Price: $1,649
Cash Price: $1,574
Best Value
P-32 Desktop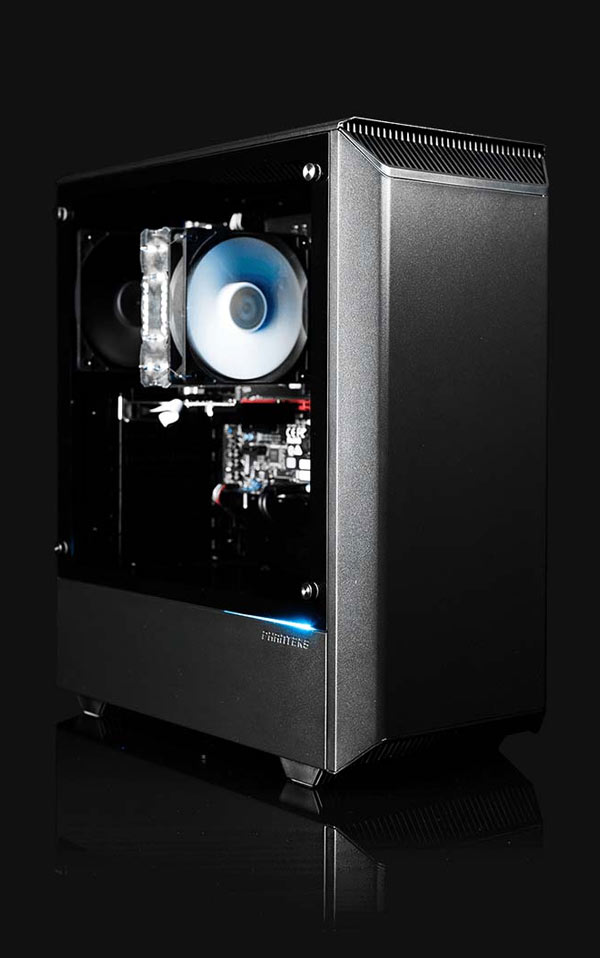 Phase Change Cooling
Desktop AMD or Intel Processors
Up to 8 Cores, 16 Threads
4.6GHz Turbo
Up to 64GB RAM
Fast Solid State Drive
Up to 8 Monitors
Elevate to the next level with a wide range of performance options.
List Price: $1,443
Discounts: -$160
Credit Card Price: $1,283
Cash Price: $1,208
Best In Class
F-37GT Desktop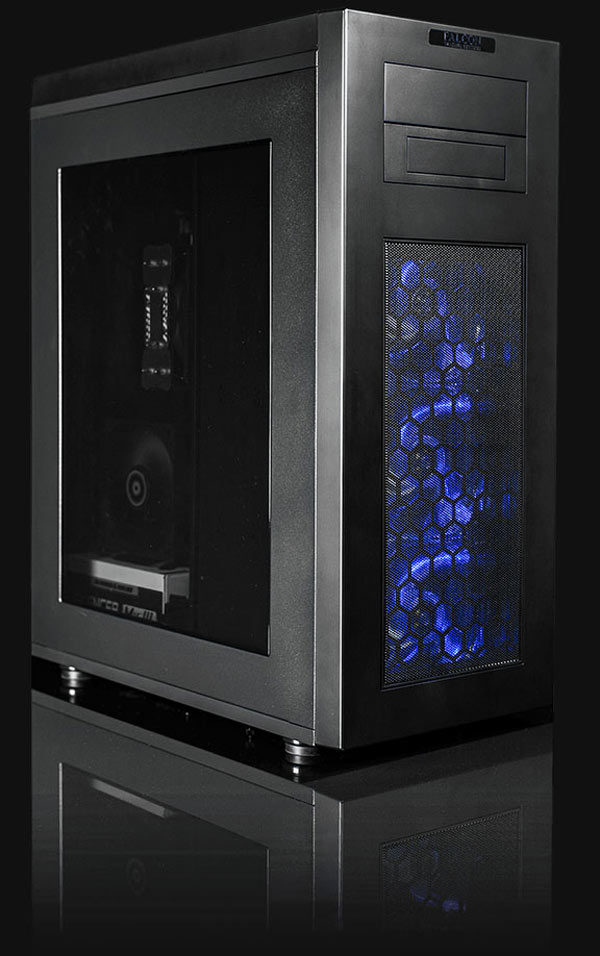 Phase Change Cooling
Desktop AMD or Intel Processors
Up to 8 Cores, 16 Threads
Up to 5Ghz Turbo
Up to 3000 MB/s with NVMe SSD
Up to 12 Monitors
F-Series Support
Pushing execution to new heights, the F-37GT has been providing performance at the touch of a button since its introduction more than ten years ago.
List Price: $2,002
Discounts: -$240
Credit Card Price: $1,762
Cash Price: $1,687
Turn Key
Here at Trading Computers we try to take the hassle of getting your Trading Computers set up and ready to go. Whether you need to trade on the go or you want to the perfect custom trading setup with everything you need delivered to your door, we are here to help. Give us a call, chat on the lower right or shoot us an email and we will help you get setup with a truly spectacular rig.
Built with experience
We have been getting active investors and traders the right trading equipment for over 15 years. We are constantly pushing the envelope for what is possible; making trading computers that run quicker, quieter, and longer than anything else available on the market.
Extreme Performance
The processor performance of our computers is the highest you can get anywhere. The higher performance is due to the powerful cooling systems and cutting edge motherboards where the max turbo speed is sustained by more cores and for longer periods of time than is normal for the computer industry.
Solid Reliability
Reliability is critical to a good trading computer. Our chassis have excellent cooling, which is critical to avoiding component failure. Our power supplies feature power factor correction and highly stable voltages. All computers produced at Falcon undergo 72-96 hours of stress testing. Our tests use 9 different stress tests so that we ensure your system is going to last well past the expected lifetime of most other computers.
Tech Support
Our Technical Support staff comprises of experts with hands-on training and experience. Our top technicians have been with us for many years. When you call other computer manufacturers you often get automated systems, minimally trained people, and headaches. We have a different philosophy of service at Falcon.
On-site
If (in the rare case) a component fails, you can depend on us to identify the problem and get it fixed with onsite service to get you back up and running without having to ship your computer back.
Free Trading Guides from Falcon
The Learn How to Trade Guide helps the beginning trader to understand his/her choices and different paths in the world of trading. Selecting the path right for you is very important. Many beginning traders could have done much better if they had a better understanding of all their options. Is Stocks or Forex or Options or Futures your best choice? What methodologies should you consider? What time frame should you trade?
This guide summarizes what it takes to become an independent trader (no day job) or a serious trader who still wants to keep his day job. What should you expect for returns? What broker should you use? What software should you use? Risk Management is where most new traders fail by trading too much risk on each trade. We will guide you on proper risk management. What about automated trading? What equipment should you have? A must read for most beginning and intermediate traders.
Trading: How to Trade Like a Pro
At Falcon, we sell computers to a lot of veteran traders. In this guide, we try to focus on some of the core principals of what we have learned in trading and on what our veteran traders have told us they have learned.