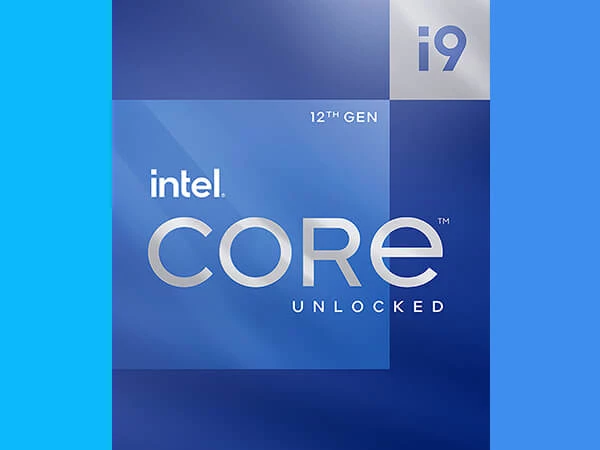 The Best of the Best
Extreme performance requires extreme tools
When building an F-1 at Falcon, the objective is always to create a desktop computer functionally and aesthetically outstanding. The 13th Gen Intel Core-i9 processors allow unprecedented processing power.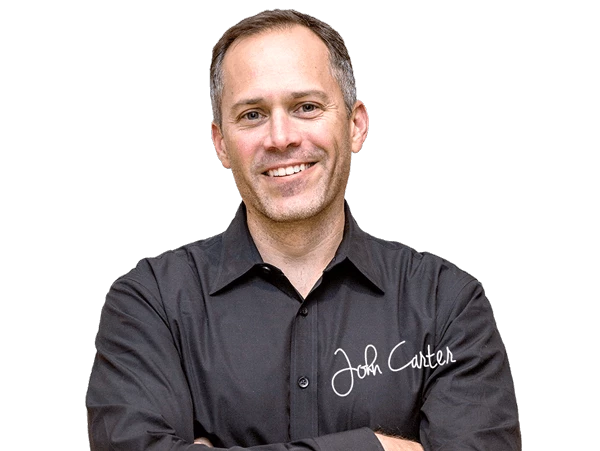 Used by the Best Traders
When "average" is not good enough
John F. Carter is one of the best-known names in trading who shares his extensive knowledge with traders all over the world. At his Simpler Trading website, you can learn how to trade options in their elite insiders' club of options traders worldwide. As an experienced professional trader John leads community members through live trades daily while explaining strategies, significant market opportunities, and daily trading lessons. For both the new and experienced trader.

John uses a Falcon F-1 with a 6 monitor array. His computer has a six-core Intel processor, 32GB of memory and six monitors..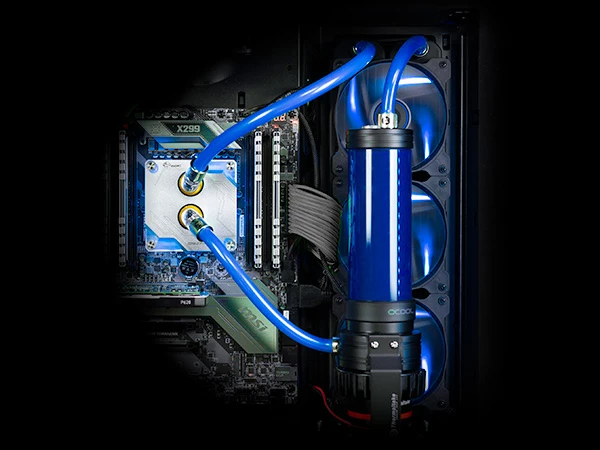 Buy the Best
Custom liquid cooling system
One of the prominent features of the F-1 is the custom liquid cooling system. Under full load, the processor can generate over 300 watts of heat. If this heat is not removed, it will throttle itself down to cool off. With the F-1 there is no throttling down due to high temperatures. The F-1 cooling loop is powered by the best pump in the industry: The 1,000 L/hr D5 pump with ceramic ball bearings. The radiators are extra-large with an outstanding thermal transfer capacity. The chemistry of the liquid is set to prevent corrosion of the copper and nickel surfaces. Some computer builders use All-In-One (AIO) liquid cooling devices that are cheap and are no better than a very good air cooler. You cannot sustain maximum Giga-FLOPs for long with such low-cost cooling devices. Our cooling system is the best, and it separates the F-1 from the rest.