MAKE ONE MONITOR INTO MANY
With DisplayFusion you can set up virtual screens. These virtual screens are like separate monitors, allowing you to expand a program window to fill the 'screen'. This way you don't have to struggle to size your windows to fit together, just to do it again the next time.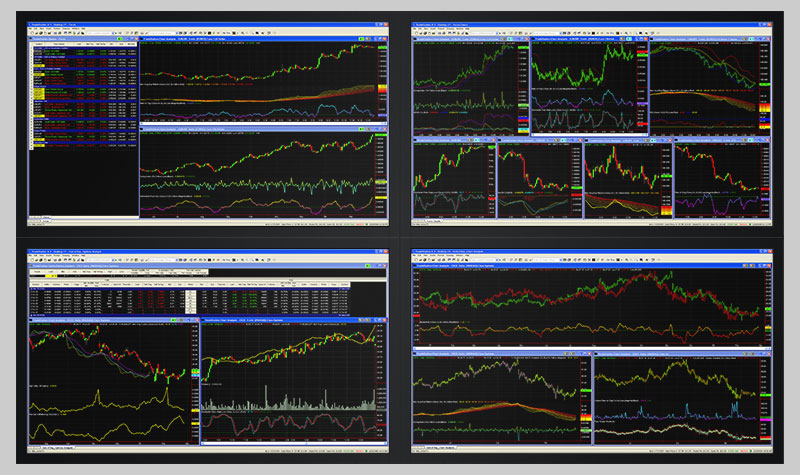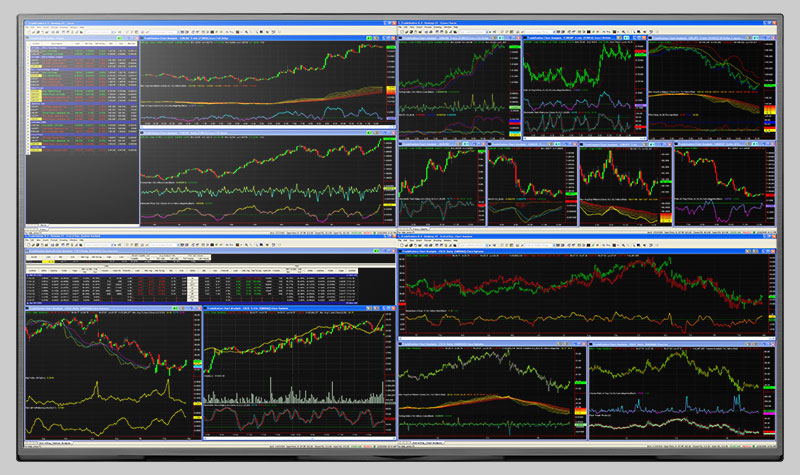 Monitor Profiles
With DisplayFusion's Monitor Profiles, you can create custom layouts for different setups and locations. They can be easily loaded via DisplayFusion's system tray icon, or assigned to DisplayFusion Functions that can be triggered by key combinations or TitleBar Buttons. This makes it especially easy for laptop users to arrange windows after disconnecting/connecting to monitor arrays.
Window Position Profiles
Easily save and load your window size and positions using DisplayFusion's Window Position Profile feature. Loading a previously saved Window Position Profile is an easy way to quickly organize your windows into preset arrangements. Arrange your desktop windows how you like them, save the layout as a Window Position Profile, then load this profile any time you're using these windows. Quickly load a Window Position Profile using a key combination, TitleBar Button, the DisplayFusion system tray menu, or from the command line using DFCommand. You can even assign a Window Position Profile to a Monitor Profile so that when your monitor layout changes, DisplayFusion will automatically arrange your desktop windows to a preset layout.
Triggers
The Triggers feature allows you to listen for events, like window creation, window focus, desktop unlock, system idle and more. Then you can run preset commands or custom scripts to manipulate that window, or anything else you can imagine. Choose from a number of events that will cause the Trigger to fire. You can also restrict Trigger rules to only running when a specific Monitor Profile is detected. Trigger rules can run almost any action imaginable. You can move the window to a specific monitor, or specific location and size, run built-in or custom Functions, and even run Scripted Functions.
Window Snapping
DisplayFusion's Window Snapping feature makes it easy to line-up your windows with each other, or line-up your windows along a monitor edge. Just drag a window near a monitor edge or another window and release the mouse button to let DisplayFusion snap the window into place. Fully configurable, with the ability to ignore specific applications if needed.
ONE BACKGROUND FITS ALL
DisplayFusion's Multi-Monitor Wallpaper feature lets you break-free from the restraints of the default Windows wallpaper manager, and fully support your multiple monitors. Span a single image across all monitors, load and tweak different images on each monitor, or span an image across some monitors, while using different images on other monitors!