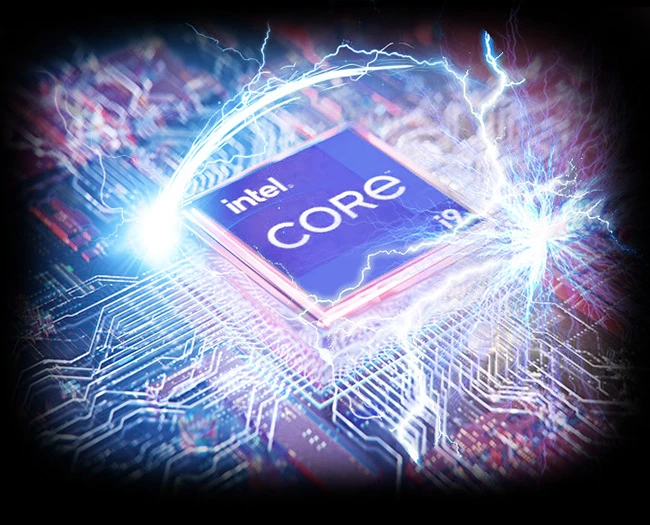 INTEL DESKTOP PROCESSOR
Technology you can trust
Get an unfair advantage with the F-22's powerful 12th Gen Intel DESKTOP processor. Lightning fast and highly efficient with more cores, cache memory, and processing power than ever before. Paired with the Intel H690 chipset, it's ready for blazing fast application response, program and file access time. Quick, efficient, dominant.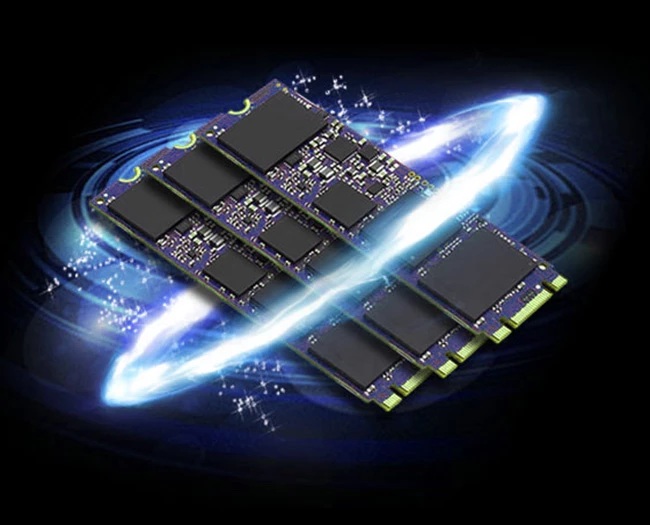 HIGH SPEED SSD
Greater Storage Capacity
With the capability of having 2 PCIe M.2 Solid State drives and 1 SATA3 Hard Disk Drive, there really are no limits on storage or backup potential. Microsoft Windows 11 is installed on an Ultra Fast PCIe Gen 4 M.2 SSD (3,500MB/s). A second SSD can be included along with an HDD for backups and storage with Paragon Backup software.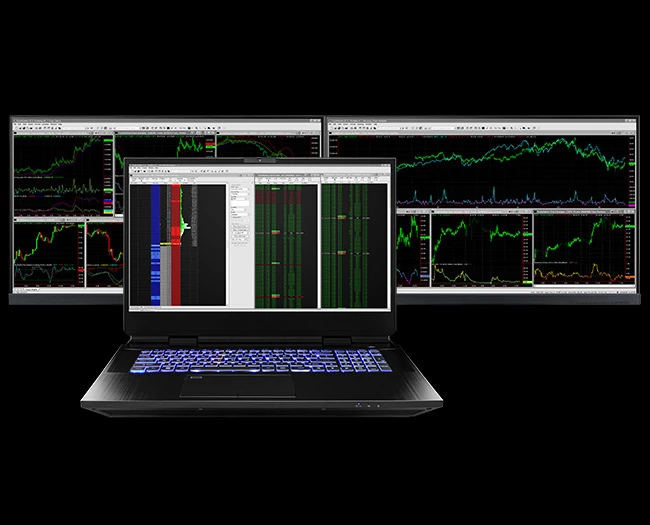 MULTI-DISPLAY READY
Mobile Monitor Support
Some trading programs require more graphics memory. The F-22 handles them with ease. Connect multiple desktop monitors for best view of the market because the F-22 is, afterall, a mobile desktop trading computer.