Cyber Trading University has been providing training courses for almost 20 years and is the only on-site trading university on Long Island, NY.
Cyber Trading University offers a comprehensive suite of training programs for direct access traders who want to acquire proven strategies and techniques used by traders on Wall Street.
Our intensive training programs are conducted by experienced traders and are designed to suit all levels of experience. We provide training in exclusive group sessions or one-on-one sessions with experienced, active traders. Our education may be taken online or at one of our on-site training facilities. Trading is a difficult business, and without a winning trading system, sound money management practices, and the proper mental approach, a trader will ultimately fail.
Cyber Trading University realizes the challenges faced by traders, which is why we emphasize all of the aspects of a winning trading formula in our classes. By having comprehensive, affordable, convenient courses, veteran instructors, frequent live trading demonstrations, interactive availability, and solid support services, Cyber Trading University gives students the best educational opportunity to achieve lasting trading success. To review education we offer please click here.


ninZa.co is the home of professional NinjaTrader indicators, proudly supporting THOUSANDS of traders from all across the world - including professionals and hedge funds. At ninZa.co, we provide Essential + Affordable + Excellent + Elegant indicators for NinjaTrader platform. We have anything that a trader needs to gain a competitive edge over the market: ninZaRenko, order flow, market profile, volume delta, volume, trend, reversal, sideways, price action, support/resistance, oscillator, order execution, utility... All under one roof!

Enjoy 20% discount for Falcon customers: Click Here.

AMP Futures gives the Futures trader access to so many tools he won't know where to begin. It's a one-stop shop for every Futures and Options platform, giving introductions and descriptions of each one. AMP offers Autotrading, Trading info, a client portal and has several free offers in education. If you want to go into Futures or Options trading, AMPFutures.com is where you should go first.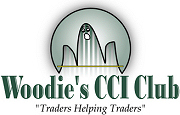 From its inception, GMM has always been at the forefront of offering its traders the most reliable, robust trading opportunities. Our mission is to provide traders with the best possible execution offered by cutting edge technology in a relaxing, competitive and stimulating environment. With affiliate offices and branches worldwide, GMM is able to offer any market to any trader on any level because GMMI was BUILT FOR TRADERS, BY TRADERS.

QuantShare is a Social Network and Trading Software tied together by a sharing service which allows you to download a variety of items such as custom trading systems, indicators, data lists and much more.

Powered by Naked Swan Trading Inc. (NST): a breakthrough Canadian think-tank that is reinventing the future of Predictive Intelligence in a live data lab.

We provide education, strategies, proprietary trading software and cognitive training solutions using NeuroScience.