NinjaTrader can be used to trade futures, forex, and equities. It is most popular among Futures traders. NinjaTrader has a unique on-screen trading capability giving you unique control over your entries and exits.
The market replay and simulated trading account capability allow you to practice your technique after the market is closed. If you miss a trade you can re-do it until you get it right.
Best of all is the pricing: it is free for simulated trading with live data and market replay data. When you are ready to trade real money, it costs between $50 and $60 per month, depending on your broker. NinjaTrader is supported by a wide range of brokers such as TD Ameritrade, Interactive Brokers, MB Trading, PFG, and many more through the Zen-Fire interface.
NinjaTrader supports custom coded indicators and trading strategies using the powerful C# programming language. There are a number of free or purchasable 3rd party indicators and trading strategies available. Automated execution is possible with NinjaTrader.
At least four different free online classes are scheduled every day to learn how to use NinjaTrader.
Read More

MetaStock is one of the best selling and most renowned trading programs in the world. It has been rated number one by the readers of Stocks and Commodities magazine for seventeen years in a row.
MetaStock has its own easy to use formula interface and no advanced programming knowledge is necessary. Beginning traders have the ability to build their own indicators, strategies and market scans, giving them easy access to powerful trading tools. Advanced programmers have the option of creating code in the MetaStock programming environment. This allows them to work on complex concepts without the need for assistance from external developers.
If building a trading system is not your forte, you can experiment with the myriad of systems included with the software. MetaStock features many prebuilt systems that have been designed by proven market technicians.
MetaStock also features The Explorer™, a feature that allows traders to quickly find the best trading opportunities in the market. The Enhanced System Tester™ in MetaStock allows traders to identify the best strategies across an entire universe of stocks. Rounding out the package is the Expert Advisor™ which features a great alert system and detailed commentaries for every trade.
MetaStock is powered by ThomsonReuters and upholds the company's standards of excellence. The real-time news and data that is the flagship product of ThomsonReuters are readily available to all MetaStock customers. When you are ready to get started, utilize our online training videos to get up to speed with this powerful software.
85% of MetaStock users say they are successful in trading the markets. Use the link below to set up a completely risk-free trial of MetaStock or request a free brochure and demo CD.
Read More (opens new tab)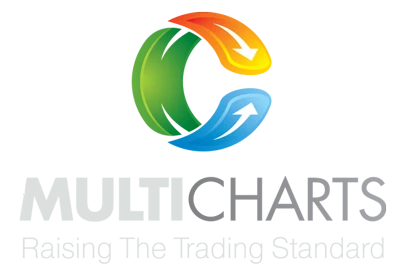 Trading Software for Charting, Backtesting and Multi-Broker Automated Trading
MultiCharts is an award-winning trading platform. Whether you need day trading software or you invest for longer periods, MultiCharts has features that may help achieve your trading goals. High-definition charting, built-in indicators and strategies, one-click trading from chart and DOM, high-precision backtesting, brute-force, and genetic optimization, automated execution, and support for EasyLanguage scripts are all key tools at your disposal.
Freedom of choice has been the driving idea behind our MultiCharts and you can see it in the wide choice of supported data feeds and brokers. Choose your trading method, test it, and start trading with any supported broker you like—that's the advantage of MultiCharts.
Read More (opens new tab)