Here at Falcon Trading Systems, we combine passion, innovation, and technology to make the best trading computers in the world. Our computers are engineered for speed and reliability.
Every Falcon Trading Computer is built and supported in the USA.
Compare Falcon to the other manufacturers
Read below to see just how we do it.
Who uses our products?
Stock Traders
Futures Traders
Currency Traders
Options Traders
Engineers
Doctors
The Need for Speed
Falcon computers are much more powerful than consumer or business class computers. Most consumers and businesses computer demands are simple and do not require a large amount of power and speed. Competitive pricing pressures lead to millions of cheap, low-powered computers being produced every month. These computers only have a limited ability and it is difficult for them to run today's powerful charting programs. Low-powered computers are restricted on the number of charts and indicators that can be displayed. Falcon computers are affordable and fast - the first choice of successful traders.
Falcon Trading System® computers have the extra speed that traders need to keep up with the markets and get their orders in first. "Slippage" is the difference between what you thought you were going to get when you placed your order and what you actually got. A faster computer means less slippage because your order gets to the market sooner. Slow computers, even if free, cost you money due to incredible slippage.
Unmatched Quality
New computers undergo an extensive series of tests to make sure that they are 100% ready for rigorous service. Performance testing determines the correct settings to tune the computer for maximum stability, realization, and reliability.
Non-destructive stress testing is performed to discover components that are currently functioning but are weak and will fail quickly. Extensive static electricity controls in our production process prevent the degradation of the components prior to shipment.
There are two important aspects of computer memory performance: speed and latency. We utilize a unique proprietary balance between the two which achieves superior retrieval speeds. There are modifications which we make to the allotment of heap memory within the operating system to prevent instability when using a large number of charts.
Processor speed is the key to a strong trading computer and we have the fastest guaranteed clock speeds in the world of desktop computers. We are unique in that our technology and our experience allow us to reach higher processor speeds without exceeding the normal voltage parameters or operate at abnormal temperatures.
Dedication
Market Leader
Get your computer from a credible company that is going to be around in the future. According to Dunn & Bradstreet we are the world's leading provider of specialty trading computers.
If you check the credit report of our smaller rivals who build specialty trading computers, they have a credit rating that is substantially inferior to ours. Our credit report is clean and strong.
In difficult economic times you need to buy from a source that is financially stable. You need to buy a Falcon Trading System® computer.
Trading Knowledge
Falcon Trading Systems on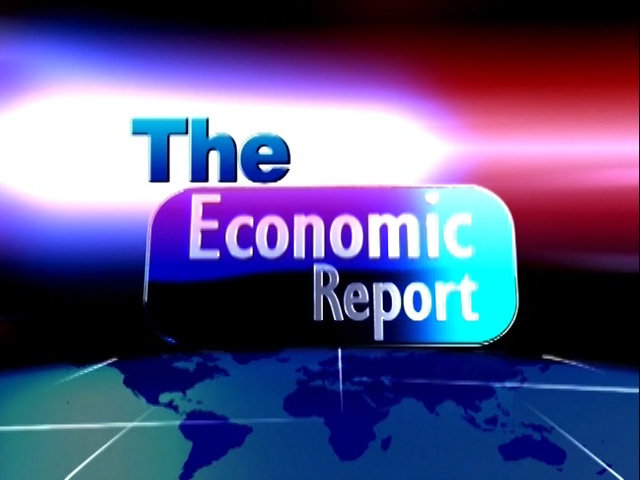 Understanding the demands of trading and trading software is the first step in understanding how to make a trading computer. Gaming computers are not a good fit, nor are the usual home/office computers. We make trading computers that fit the needs of trading.
Falcon Trading Systems® manufactures top of the line trading computers because we have only the highest standards and our machines are built with the greatest of care and precision. We know trading; we know how to trade; we trade on our own account daily. The only way to develop the world's best trading computers is to complete years of extensive testing by performing in the field.
Plus there is an added bonus: as a Falcon Trading Systems® computer owner you have the ability to call and speak with our head trader for advice.
Reviews
All links open to new tabs
YouTube Mentions
Feedback
"We love your system..." - Mohan
"I have been very happy with my newer laptop. The desktop has always been great." - Tripp
"I think that you have covered all of the bases. You tech people are a plus. They are knowledgeable and they speak English." - Michael
"Laptop runs two additional 27" color monitors perfectly. Boots up fast, processes data very well. Works as advertised. Two years in without any issues." - Mark
"Dedicated team - keep up the good work. Generally never do surveys - made an exception here based on high calibre of team." - Bob
"Service and support are outstanding, the best in the business." - David
"I had tech problems... Your tech team was great to work with. It was a hard problem to troubleshoot but I always received really fast responses and continued focus on the problem. " - Sue
"I love it very nice computer for my day trading 😊" - Robert
"Excellent computer, ultra fast, NEVER experienced a data slowdown, and the very few times (2?) I needed tech support your tech performed almost instantly, and perfectly. I am most pleased, and impressed! 3+ years and all is perfect." - Art
"Great service. Confident in the product and the free tech support closes the deal for me. Have one of your laptops and desktop. Hope to replace them in the next two to three years. Very pleased." - Roy
"Hands down the best computers on the planet! Have recommended them to dozens of Traders." - Dennis
"You guys are absolutely dedicated to customer satisfaction. Keep up the great work!" - Trevor
"So far, so good! I'm quite satisfied running Ninja Trader with a weekly strategy. The computer runs reliably without being shut down or restarted for the entire week, reliability is very important." - Alex
"I am so thankful I bought this computer from Falcon, the best computer I have ever bought. What makes Falcon the best is the service and help. I hardly ever need help with my computer, but when I do I know Falcon is there to help me, even if it is just something simple." - Terry
"I consistently recommend your company. Even if this were not my primary trading computer, I think I would still buy from you for ANY desktop!" - Mark
"IMO customer service is where you guys shine the most. The patience, tenacity and professionalism are where you stand out from the crowd. Very happy customer" - Michael
"10 years no complaints" - Sherwood
"Fantastic service. Very helpful and friendly. Thank you." - Danielle
"I love my Falcon trading computer. It is built like a tank and is a very reliable machine. Scott and his technicians are very friendly and extremely helpful. I am sold on Falcon computers and I will never buy anything but their computer. They are the BEST." - Hamlet
"I'm 100% satisfied with product and 110% satisfied with after purchase service. I'm a couple of years use into my third purchase." - Russell
"It is the support whenever there is a problem that brings me back. I have been working with computers since the internet was text based. I have never experienced better service or more knowledgeable engineers." - Mark
"Extremely impressed with your product! Folks need to realize that the initial cost might be higher than other PC's but in the long run, will outlast almost anything on the market today! Save money! Get a Falcon!" - Joseph