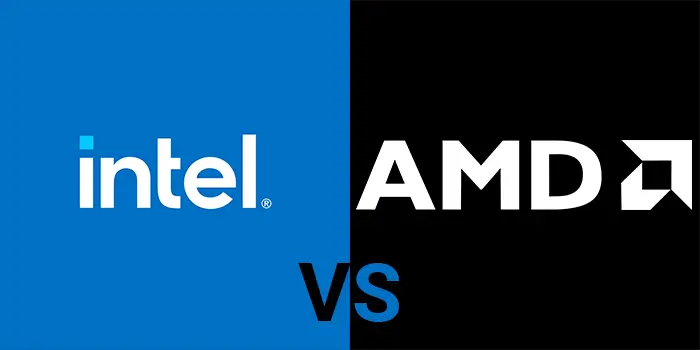 The Question Often Asked: Intel Or AMD?
Trading computers comes equipped with either an Intel or AMD CPU. Both companies make processors at multiple levels and performance levels. Keep in mind, however, that many trading application developers build their platforms using the compiler that Intel created, and they take advantage of key Intel features.
While AMD has closed the performance gap and, in the past, offered the best price. Intel is still a better choice in many cases for your trading computer. Most traders who have traded for years use Intel CPUs and don't mind the higher price for their trading PC.
Below is a list of the best CPUs from each company that are suitable for trading at all levels.
Intel Processors
The is a popular choice for everyday PCs and trading computers because they provide premium performance.
At TradingComputers.com, you can customize your trading computer to provide the power you need or desire. Our CPUs include:
12th Gen Core-i5 12500
12th Gen Core-i5 12600K / KF
13th Gen Core-i5 13600K / KF
12th Gen Core-i7 12700K / KF
13th Gen Core-i7 13700K / KF
13th Gen Core-i9 13900K / KF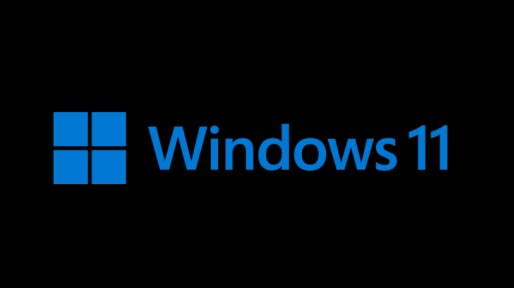 You will notice this list is heavy on the 12th and 13th Gen CPUs. Their architecture has two notable components: the Performance Core and the Efficiency Core. Windows 11 is the first operating system to utilize these difference cores, and the CPU communicates with Windows 11 to more intelligently assign processes to cores.
This is important so that programs that need little processing power are not taking up space on Performance cores that other programs might need. This also prevents processes that need to be run on Performance cores from getting hindered by being assigned to an Efficiency core by mistake.
Note: the Windows 10 operating system does not know the difference between the two types of cores.
Another point of note is that all but one of these CPUs is listed with "K/ KF". To elaborate, these are K models or KF models. The difference being, the K models come with onboard graphics, like having a video card built in. The KF models don't have this built in "video card", but perform better as they have less heat generation thrown off by the integrated GPU. We strongly recommend having a video card or two if you have HD monitors or several monitors.
The different levels — i5, i7, i9 — are discussed below. The difference between 12th Gen i7 and 13th Gen i7 are minimal compared to their i9 counterparts.
Core-i5 12500
The Core-i5 12500 is the minimum processor that a trading pc should have. It provides enough power and speed to get the job done, making it ideal for beginner traders, hobbyists, and those on a budget.
Total Cores: 6
Total Threads: 12
Base Speed: 3.00 GHz
Maximum Speed: 4.60 GHz
Cache: 7.5 MB Smart Cache
No more than an average CPU cooler is needed for your computer at this level.
Core-i7 12700K / KF
As one of the most powerful CPUs available, the Core-i7 12700K / KF is good for all around, multi-purpose use. It can reach speeds of up to 5 GHz, allowing the processor to manage large workloads with ease.
Total Cores: 12; 8 performance cores and 4 efficient cores
Total Threads: 20
Base Speed: 2.70 GHz for efficient-core; 3.60 GHz for performance-core
Maximum Speed: up to 5.00 GHz
Cache: 25 MB Smart Cache
We strongly recommend a strong CPU cooler for your computer at this level
Core-i9 13900K
The Core-i9 13900K / KF is the top-of-the-line choice for traders. It has some of the highest clock speeds around. Plus, Intel's new hybrid performance architecture integrates two types of cores for smooth and efficient performance.
Total Cores: 24; 16 performance cores and 8 efficient cores
Total Threads: 32
Base Speed: 2.40 GHz for efficient-core; 3.20 GHz for performance-core
Maximum Speed: up to 5.80 GHz
Cache: 30 MB Smart Cache
AMD Ryzen 7 and 9
AMD processors are another highly powerful option for use in trading. These CPUs offer great performance and suitable speeds but at a more affordable price point than Intel processors. We only see one viable option for AMD processors, let's take a closer look at the specs:
AMD Ryzen 5 5600G
This AMD processor is an excellent choice for new traders who are building their first trading setups. The CPU provides all the power and speed necessary to run popular trading platforms and more.
Other AMD Chips Look Good But Aren't For Trading
Any AMD Ryzen 7 or Ryzen 9
While these are generally good processors at a good price, they are not the best to go in a trading computer. We at TradingComputers.com do not offer these as an option because their singe-threaded process performance isn't powerful enough for trading applications. While many trading applications are multi-threaded (or at least fake it), they still rely on single-threaded performance.
When single-thread processes cannot calculate the data fast enough, it brings even the most robust trading program to its knees. AMD is awesome for many things, but they still don't have what it takes in the single-thread performance category. Plus, when you consider that trading applications are compiled with a compiler that is optimized for Intel, it further hinders the performance of the AMD processor.